With an annual estimated worth of around $13 billion, Canada's gambling industry is undoubtedly big business. Injecting much needed funds into the country's economy, it has grown exponentially in recent years, largely due to the ever increasing popularity and prevalence of online casinos.   
This is not to say that it doesn't have some underlying issues – ones that it may now be possible to resolve through the use and application of artificial intelligence. Widely utilised across a number of industries and sectors, this technology could revolutionize how the world of online gambling works, creating a vastly improved experience for all…    
A world of possibilities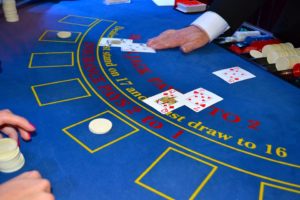 Source: Max Pixel
Although AI technology has developed at a rapid rate in recent years, the intersection between AI and gaming is nothing new, having begun over two decades ago, when the Deep Blue computer created by IBM defeated renowned chess champion Garry Kasparov 3.5-2.5 in a six-match game. Recent progress has led to a continuation of this trend, with the most famous example of AI in the gambling arena coming in January 2017, when Carnegie Mellon's Libratus AI won thousands of poker hands over many top-rated players.
Yet the utility of AI has the potential to go far beyond man versus machine showboating. Offering the enticing possibility of a vastly improved user experience, AI could help leading online casinos to create a platform that's virtually been built with the individual player in mind. One possible application is customization for the player. For instance, LeoVegas currently features 118 games available to players in Canada, including slots, roulette variants, blackjack and more. AI can learn from each individual player's gaming sessions in order to build a personalized, player-specific home page. This will save sorting through dozens of slots games by ensuring their preferred options are right there in pride of place.      
More than this, AI will allow the scrapping of generic and impersonal customer service bots in favour of a new breed of intelligence concierge – one that's not only set up to meet the player's every need but also delivers faster, more focused resolutions to issues. The outcome of such a scenario being brought to the table is an enticing one: friendly, relevant, and above all responsive automated systems that do exactly what they're supposed to.   
Levelling the playing field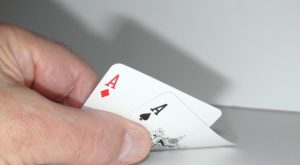 Source: Max Pixel
It's not only players who the implementation of AI technology could benefit. Online casinos too will be advantaged, in the sense that such advances could make it far easier to root out cheats and level the playing field.   
Helping to minimize the disadvantages associated with an inability to physically monitor player behaviour, this would allow casinos to keep one step ahead of would-be fraudsters, thwarting their employment of probability programs and their own AI bots to make play much fairer for all.    
Offering a world of possibilities to the online gambling sector, AI has the potential to transform the Canadian casino industry, making it a safer and more enjoyable place for each and every one of its players. Protecting against manipulation whilst at the same time allowing a more efficient and individual experience, this rapidly developing technology might just represent a true force for good in the ever-evolving world of internet gaming.