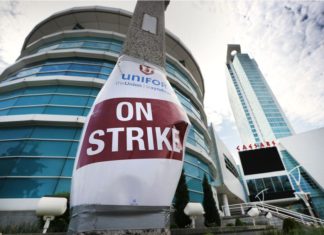 Caesars Windsor is a casino in Ontario, Canada. It is one of the biggest tourist destinations in the area attracting over six million visitors per year. More than two thousand of its employees went...
Nerds and jocks, this was the quintessential battle of countless movies from the 1980s. Usually, the jocks would get the early upper hand due to their superior physical strength. But, through cunning and intelligence,...
With fall around the corner, cycling clubs around the province are organizing some spectacular rides highlighting the best this region has to offer. Whether it's climbing the Highlands on the Cabot Trail, casually rolling...
There is no denying that online casinos are gaining popularity among college students in Canada. In fact, research has shown that young online poker players are leaving the US to play in Canada. While...
The business sector is rapidly transforming. Now there are so many forms of tech out there and this has accelerated the change at which things develop. The transformation of digital technology has rocketed other...
A special thanks to contributions from Jackpotit that make our continued coverage of the Nova Scotia business community possible.